Greetings for the Spring Season. Seeds have been planted and the sun has arrived just in time to celebrate.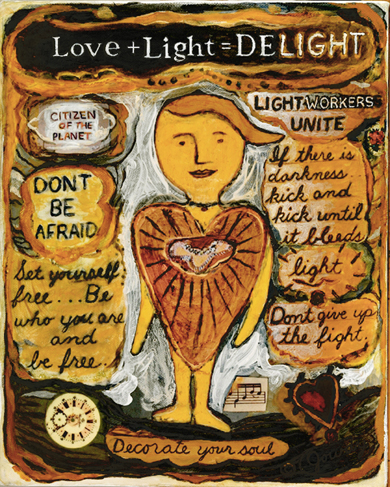 Above is a picture poem Carolyn created for a recent exhibition.
Love + Light = Delight
The painting below, 'In a topsy turvy world' has been shortlisted for the Lynn Painter-Stainers Prize.
March 30, 2012