I Can't Breathe
June 2020 acrylic, 19 x 14″
The white man fears to be unfeared,
To be bereft of power, best years past.
He therefore wears a fearful face
And oils his guns in anger, and stands fast.
The black man fears for his very life,
The welfare of his children, and his race.
He's seen as dark, a shadow-man,
And so he also wears a fearful face.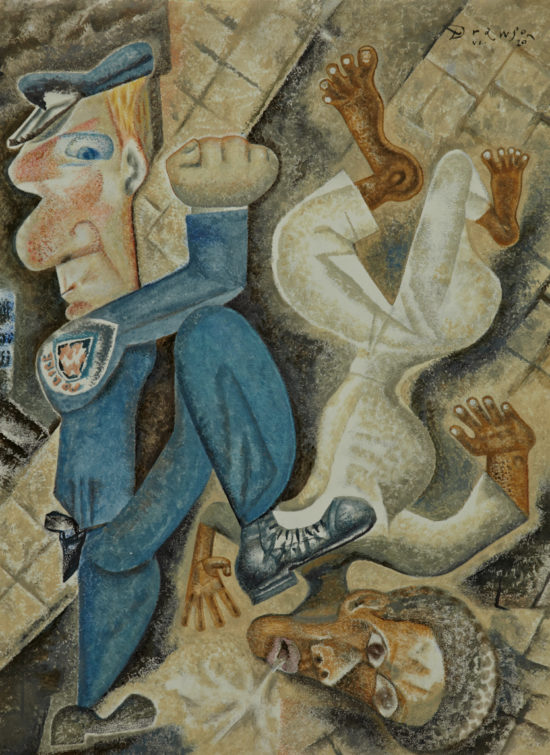 October 14, 2020