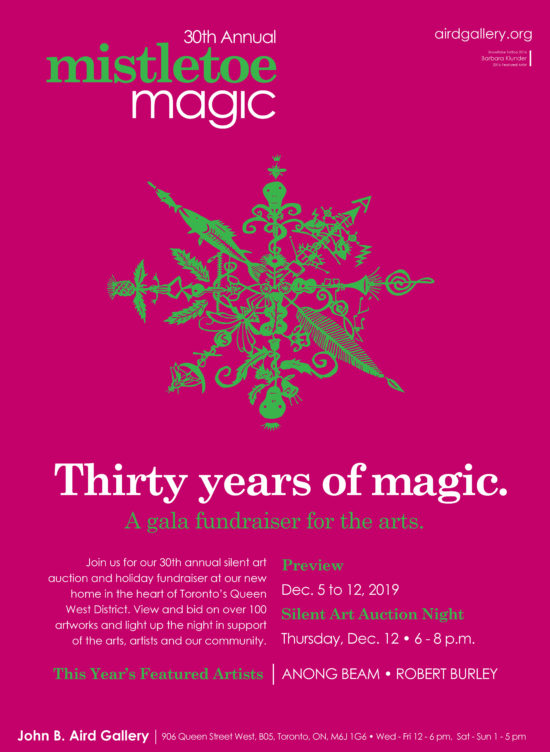 The John B. Aird Gallery is pleased to announce the details of its annual fundraising gala Mistletoe Magic which will take place on Thursday, December 12, from 6 – 9 p.m. This highly anticipated event brings together over 150 works of art from more than 100 contemporary artists across the province. In addition, the gallery is delighted to feature two renowned artists at this year's fundraiser: Anong Migwans Beam and Robert Burley.
On View: December 5 – 12, 2019
Gala Fundraising Night: Thursday, December 12, 2019, 6 – 9 p.m.
Gallery Hours: Monday to Friday, 10 a.m. – 6 p.m.
Leading up to the December 12 event, visitors will have a week, beginning Thursday, December 5, to visit the gallery to preview and place an advance bid for this year's outstanding collection of affordable Canadian art.
November 18, 2019