Bill Russell's portrait of poet and social activist Lawrence Ferlinghetti on the occasion of his 100th birthday.
April 1, 2019
An early scratchboard illustration by Bill Russell.
June 12, 2015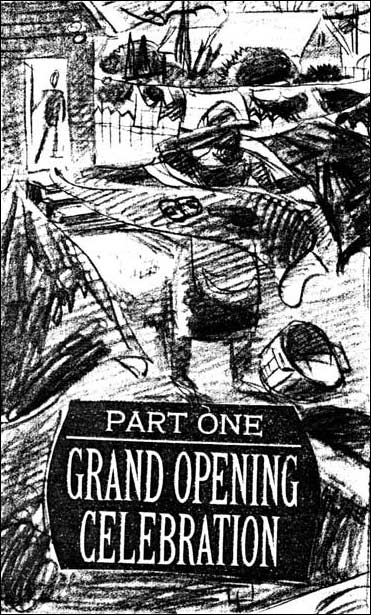 It's been 20 years since Bill Russell illustrated Stephen King's bestseller Needful Things. Here is one chapter opening image and the sketch he created.  It depicts a seemingly innocent domestic scene in the fictional Castle Rock. The original is for sale at illogator.
October 11, 2010